Entity Counter
This plugin counts all types of entities on all layers, it display also the total number of entities in the file and the total number of selected entities.
results are shown in the bottom message window.
The plugin will appear as a new menu item called "Entity Counter" in the "Plugins" drop down menu.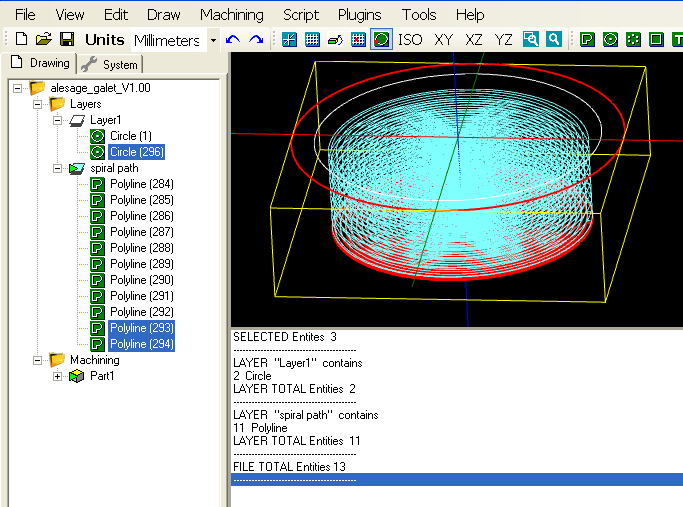 Informations
Creator




EddyCurrent

Last version / Date


V 1.1 - date: 22 March 2016 (V0.98)

V 2.1 - date: 28 March 2020 (V1.0 32 & 64 bits)

Download plugin
Documentation
Requirements
CamBam 0.9.8 P, V1.0, Linux version
Forum Link
Entity Counter plugin on the forum