Snappy
This plugin adds new snap-points in addition to those built-in in CamBam.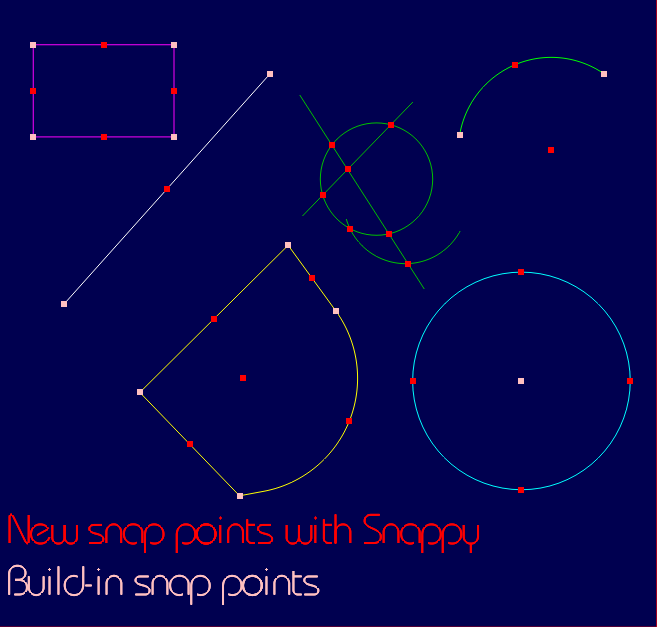 The snap points to be used can be enabled/disabled in the Option window (use the Snappy item in Plugin menu)

The snap control window can stay opened during the job.

When in polyline edit mode, Snappy allow to snap on circle and arc circumference.

Sorry! Your browser does not support this video.

Informations
| | |
| --- | --- |
| Creator | EddyCurrent |
| Last version / Date | V 8.7 - date: 28 July 2018 |
| Download plugin | |
| Documentation | Sorry! Your browser does not support this video. |
| Requirements | CamBam 0.9.8 P, V1.0, Linux version |
| Forum Link | Snappy plugin on the forum |